"Tell me who buys from you and I'll tell you what your products are like..."
There are companies that whose name stands for the highest quality products. We are proud to have been able to supply many such companies for years, because their quality requirements inspire and confirm our work.
And because the loyalty of these companies to HOGRI means more than a thousand advertising promises.
The following examples give you a small excerpt of our range of services.
The renowned car manufacturer Rolls Royce has the highest standards – perfect is just good enough. Therefore, the car manufacturer uses stainless steel for its noble door handles. HOGRI was chosen for the grinding and high-gloss polishing steps.
The very demanding material unfolds its special shine and magic in our hands. The perfect interaction of experienced employees and sophisticated robotic technology guarantees an end result in these door handles that fulfills the demands of this company, its excellent reputation and its demanding customers.
Pure alchemy: the inconspicuous blanks for brass mouthpieces for the world-famous harmonicas have been ground, polished and refined by HOGRI for decades. Over the years, only the manufacturing method has changed. While the mouthpieces were formerly refined by hand, robot systems now largely handle the grinding and polishing.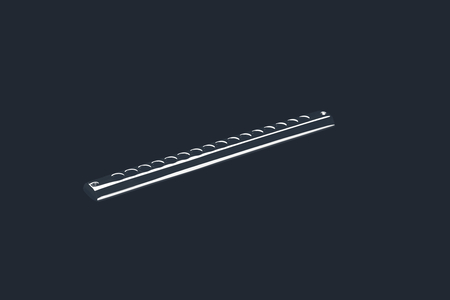 The parts are then refined in our electroplating department. The claim is still the same today as it was then: the perfect mouthpiece for perfect harmonies on Hohner harmonicas.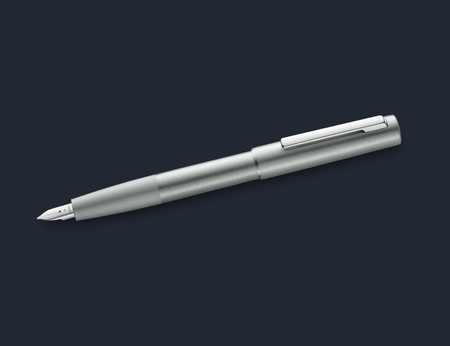 Modern, timeless design combined with high functionality is what the writing utensil manufacturer LAMY stands for. The development of the "aion" series is the quintessence of this claim. The renowned designer Jasper Morrison developed the outstanding, iconic design of this series.
HOGRI uses an individually developed robot cell to perform surface treatment for the writing utensil, which is seamlessly deep-drawn from aluminum.
Hinges for high-quality showers and bathrooms
They are indispensable in modern, high-quality bathrooms: chrome-plated brass fittings. Whether in luxury hotels or in bathrooms at home, a perfect surface is required in this area.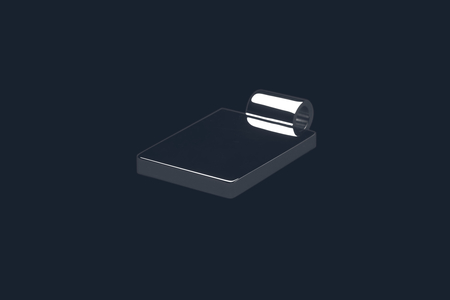 The milled hinges and brackets are ground in our factory, polished to high gloss and cleaned. In this way, we create the ideal basis for the downstream process of chrome plating.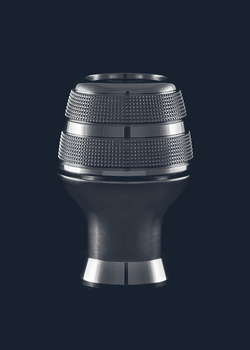 Friends of fast, compact cars know this gear knob. This shift knob was designed exclusively for the sports version of the "Model A1" from Audi.
Light aluminum, polished to high gloss by HOGRI, adorns the center console of the small sports car.