HOGRI. Metalworking and Finishing – since 1909
For more than a hundred years, we have been providing our customers with sophisticated solutions in the field of metalworking and surface finishing. With a passion for perfect surfaces, we have been producing high-quality and beautifully shaped table accessories from the start.
With craftsmanship, experience and high-quality standards, we then specialized in the metalworking and surface finishing of complex workpieces. Today, HOGRI is one of the leading companies nationwide with a broad customer base. Our services are in demand from industries such as mechanical engineering, automotive, plumbing, light manufacturing and medical technology as well as from customers in the timepiece industry and the musical instrument industry.
With experienced employees and state-of-the-art robotic technology, we provide services in the areas of metalforming, mechanical surface treatment and electroplating. Thanks to our high manufacturing depth, we can offer our customers solutions from sheet metal blanks to finished components. We produce large series, small series and even individual pieces. From a single source. Under one roof.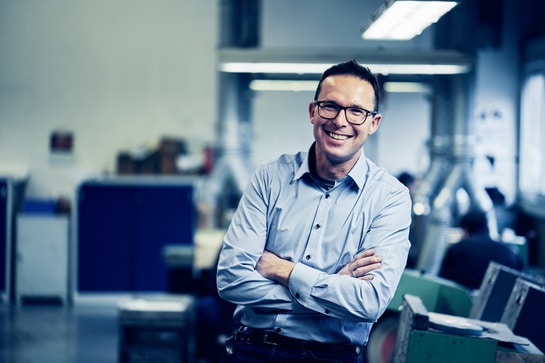 Personal advice
Managing Director Georg Honer will be happy to answer any questions you may have and advise you without obligation.