HOGRI takes care of the professional grinding, polishing, matting and brushing of metals such as aluminum, stainless steel and non-ferrous metals such as brass. In this way, we give your products optimal finishing. According to your ideas and in the best quality. As experts with many years of experience in surface technology, we advise and support you right from the start in the processing of metal surfaces. Your products are in the best hands with us.
Best quality Do you have demanding requirements in surface treatment? Then we have the solution for them! Thanks to high-end manufacturing and state-of-the-art robotic technology, we fulfill the quality requirements you want.
Customized service: Do you like things to be as uncomplicated as possible in the surface treatment of your products? We love good service! Whether individual parts, small series or large production lots, we take complete care of the smooth running of your order: from the inquiry to surface processing and all the way to the delivery of your metal products.
Improved performance: We do everything we can to make you successful. For on-time production, with consistent, highest quality in surface treatment.
Many years of experience: We give you security! HOGRI has been a specialist in surface treatment for more than 100 years. We convert your requirements into perfect products.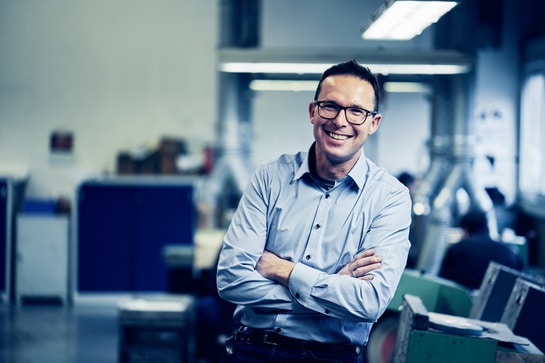 Personal advice
Managing Director Georg Honer will be happy to answer any questions you may have and advise you without obligation.